Orc Leader(Alpha)
Welcome to the New Orc Leader
---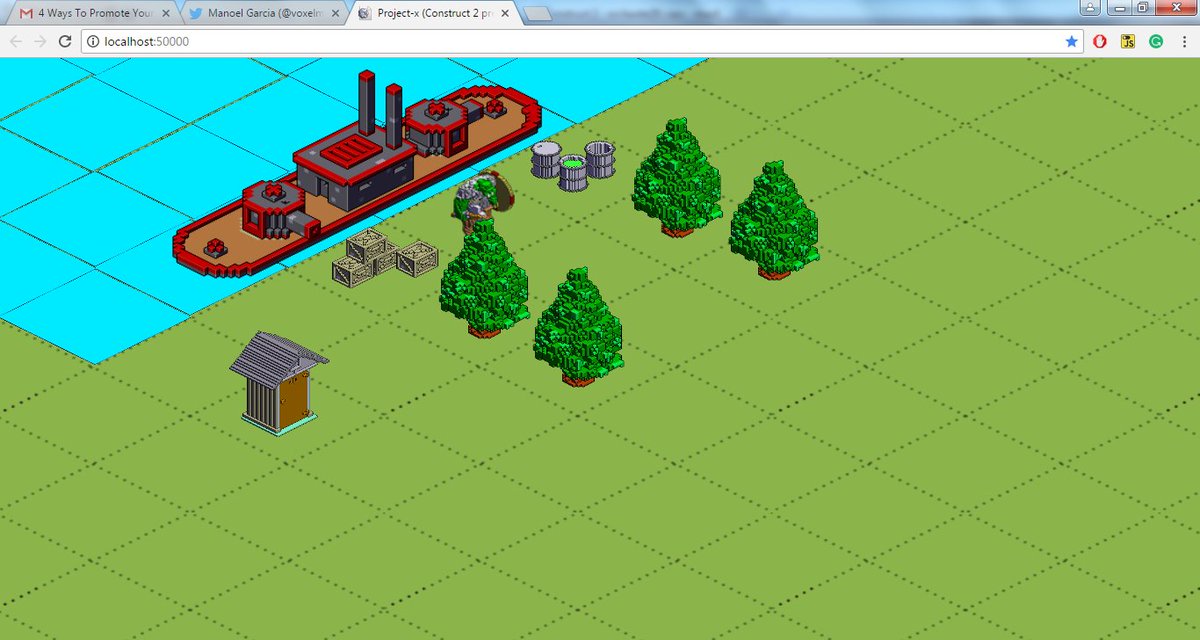 Hello all players,

I´d like to introduce myself, my name is Manoel Garcia and I´m the new member of the Orc Leader dev team. My contact with Antonio Marcelo began 2 months ago and I sent to him a lot of ideas for the game and at the same time I started my blog and released my voxel art into the wild.
I started a lot of conversations with Antonio and I´m joined to the project for help and give my ideas for the game. Antonio now needs some rest and stop some activities because he needs medical care for a small problem with his health. He talked to me for making the game and bring my ideas and suggestions for Orc Leader. Using Antonio words: "Make the orcs savage and crudes, bringing the old spirit for the game."
Antonio will supervise my work, but I will have total control over development decisions and the game flow. But I´ll preserve the old retro spirit ( I love Atari, NES SNES and pixels), with a lot of jokes and fun. For now, I´d like to say some things about Orc Leader:
- The game will change for voxel art ( Isometric view)
- I´ll implement a quest system
- Achievements system and Easter eggs
- Changes in the game interface
- Dungeons (Hellmines and Rathole both revamped)
- Cities
- Wandering Mobs
- New Encounter system
That´s for now... I´ll need to work a lot and need help from the community. If needs to talk to me or send a simple hello
mgleitef@gmail.com
or @voxelminis in Twitter.
Regards,
Manoel Garcia